Winding Way Watercolors  Art Gallery

 39 Union Street, Rockland Maine

Welcome to Winding Way Watercolors

 We are a group of artists specializing in the medium of watercolor. Living and painting on the midcoast of Maine as we do, we are inspired by the beauty of this part of the Maine coastline and its islands.

​As you navigate the website you will learn about the artists and see their work.

 This  is the symbol for our gallery. It is a    painting done by one of our artists . The painting is called "Girl Artist by the Sea". 

( See  Anne McMath gallery )

The house was built in 1855 and is in the arts and downtown section of town across the street from The Wyeth Center.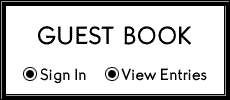 Monhegan House by Jane Barrie, an artist new to Winding Way this year.

 We think our art gallery and bed and breakfast are unique to the coast of Maine. The guests have access to the gallery and the artists. Our gift shop sells art supplies and instruction books for the traveling or beginning watercolorist. We are located one block from Rockland Harbor, downtown and The Farnsworth Museum. We are across the street from The Wyeth Center which will provide inspiration for anyone interested in seeing or doing art.

 Your Gallery for Watercolors in Rockland, Maine

Arts in Rockland has ART WALKS every first Friday Evening from May through December